Get a live demo
Digital
experience

is only 50% of your consumer's

experience

.

You created a great digital experience to convert consumers. But what about the physical experience after? With a centralized inventory and order management solution, your brand can reduce CAC, boost NPS, get more repeat purchases, lower returns, and reduce shipping costs—all with better visibility and control into your supply chain operations.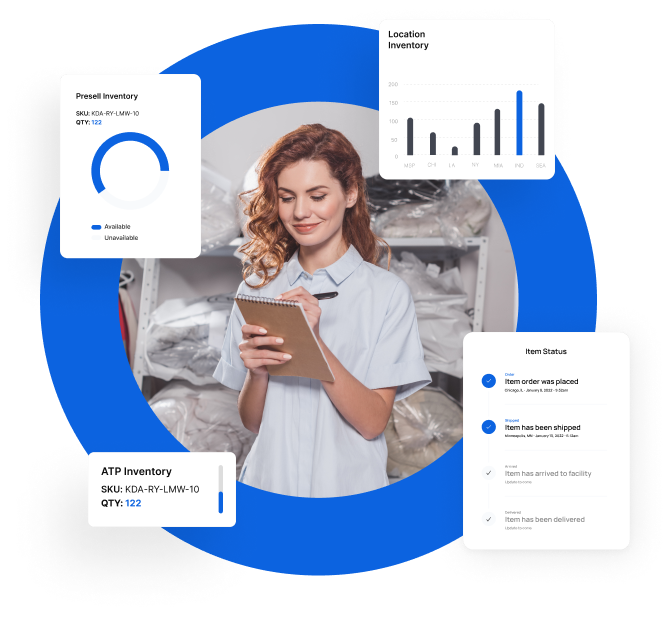 All you need to know in under
2 minutes.
Inventory That Just Works.
Inventory is not just one status. You have inbound inventory, on hand, committed, on hold. Add in the complexity of high-SKU and it is apparent you can't do this with Google Sheets or Shopify or WMS alone.